With Wildstar's F2P release coming up shortly (September 29th!), it's going through a huge makeover with new content and changes to its subscription system.
Wildstar - What to Expect From F2P
With Wildstar's F2P release coming up shortly (September 29th!), it's going through a huge makeover with new content and changes to its subscription system. While a lot of F2P games are becoming more and more limited, Wildstar takes a different route, even going as far as to say "Players can acquire the game, create an account, login [sic] and play through everything the game has to offer without spending any money, so yes, we do mean free." But in an age where supposedly free games are attempting to nickel and dime players, how does Wildstar's model stand up to the competition?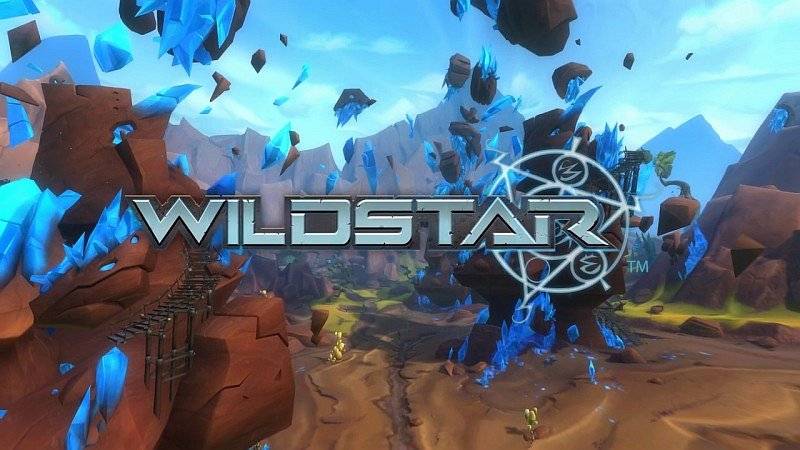 Separating Players Based On Box Purchase
The first thing to note here is that there are technically two groups of free players: those who purchased the box game and those who didn't. Essentially, the goal is to help reward players with long-term benefits in return for having already spent some money on the game (though it's worth noting that this should be retroactive for those that are still able to find boxed copies of Wildstar on places like eBay or Amazon). And as far as the differences are between the two, they're pretty large, including:
• Character Slots: 2 (Free) | 12 (Box)
• Costume Slots: 4 (Free) | 6 (Box)
• Personal Bank: 2 Slots (Free) | 5 Slots (Box)
• Décor: 1000 (Free) | 2000 (Box) décor items may be placed total
Along with these benefits, accounts that were existing prior to the move to F2P are being rewarded with Loyalty Points based on the amount that was spent on the box and the number of months subscribed to the game prior to the F2P launch.
As for the judgment of whether or not any of the above are game-breaking, not really. Yes, things like the more limited bank slots create a bit more of a hassle, but by keeping inventory pruned, it's more than possible to enjoy the game without it. As for character slots, this is easily done through having multiple accounts, effectively allowing for unlimited characters, though there is, of course, a bit of convenience in being able to use a single account for everything (and 12 character slots is more than enough to keep most players happy long-term).

Limitations for Completely Free Players
As they state, "We place no restrictions on any of the game's content. Every zone, every dungeon, every raid, every battleground... they're all available. All players will be able to create characters of every race, class, and path while choosing any tradeskills they like. Characters can achieve level 50 and path level 30, just as they can under the current system." Furthermore, "most new content and features" are said to be available for free players, though there may be new content and expansion packs that require purchasing. Limitations include:
• 3 active buy/sell slots in the auction house and commodities exchange (30/30 for subscribers)
• One Circle can be joined (5 for subscribers) and cannot invite into or create a Circle
• Priority to customer service tickets is granted to subscribers
• Cannot invite into or create a guild or Warparty
• Subscribers bypass the queues to get into the servers
Essentially, these all boil down to convenience features, other than being able to invite into/create a guild, Warparty or Circle. All of these are arguably limited, though it's possible to work around each of these by simply grouping with a player that is a subscriber (as they will have access to all of the above and can create and invite into all of them). While not a perfect solution, it's a definite option for those that wish to remain free players.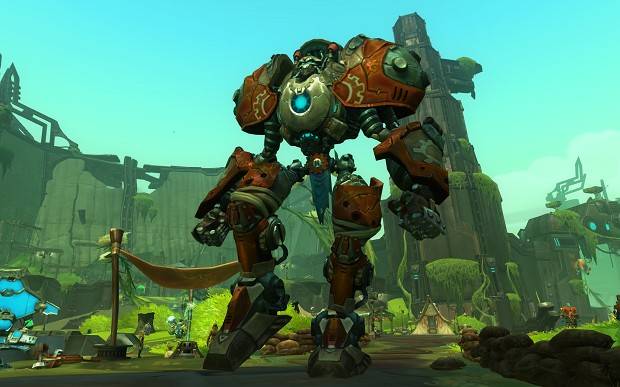 Faster Progression for Subscribers
I loop this into being a convenience feature, but it's worth noting that subscribers gain much faster progression through the game. Benefits that assist with this include:
• +50% extra reputation from combat and +25% from quests
• "Wake Here" cooldown reduced by 50%
• Rested experience is earned at double the normal rate, and is capped at 200% of the current level
• Experience is gained 25% faster
• +25% more currency is earned, as well as for holiday events
• Crafting is boosted by -15% Overcharge Risk, +10% target radius size on coordinate crafting, and +10% bonus material proc chance
These all boil down to letting some players move through the game faster, gearing up, gaining money, and just overall making it to end-game a lot quicker than free players, though none of these are going to make or break the game either way. While free players are going to be at a bit of a disadvantage here, everyone will essentially catch up at some point, closing that gap (which is going to be large at first) and making it less and less of an importance to keep a subscription going.
Conclusion
If you're getting involved with Wildstar on August 29th when it goes F2P, be sure to snag a box early. This is by far the best cost benefit when it comes to playing the game, especially if you plan to remain a free player. For those that have no issues being a bit more limited (but still having access to everything the game has to offer in some form or another), wait it out. And for the maximum benefits, as well as the fastest possible progression, becoming a subscriber is the way to go. Regardless of your choice, know that you can enjoy the game in any of these paths!